HV50P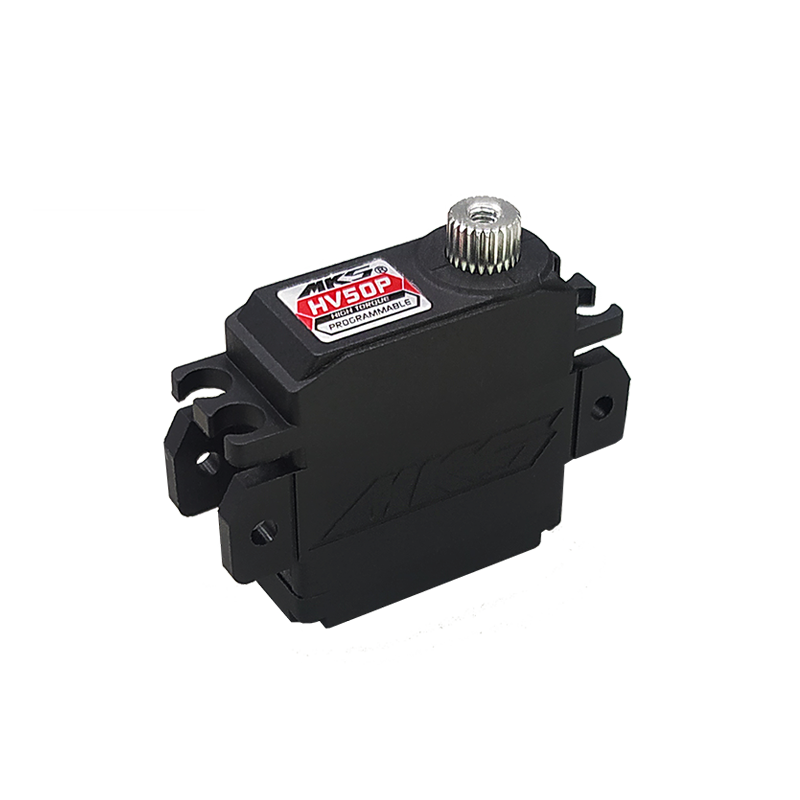 HV50P was developed by MKS servo and Max Mächler who is the European stock champion and MKS factory team driver.
1. HV50P could be installed directly without any modification (Pin to Pin).
2. Higher accuracy and dead band, and higher torque, smooth cornering and controlling.
3. Reduced weight for 5~10% (3~5g), faster acceleration and less centrifugal force
4. Strong all metal gear and structure and independent programmable function.
5. Unanimously approved by professional drivers.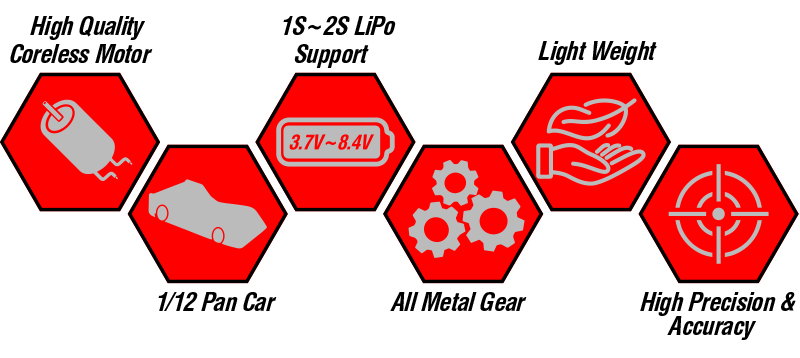 Torque (3.7V):3.75 kg-cm / 52.08 oz-in

Torque (6.0V):6.1 kg-cm / 84.71 oz-in

Torque (7.4V):7.5 kg-cm / 104.16 oz-in

Torque (8.2V):8.3 kg-cm / 115.27 oz-in

Speed:0.157 s (3.7V) / 0.097 s (6.0V) / 0.079 s (7.4V) / 0.071 s (8.2V)

Weight:18.1 g (0.64 oz)
Dimension:27 x 12.1 x 27.7 mm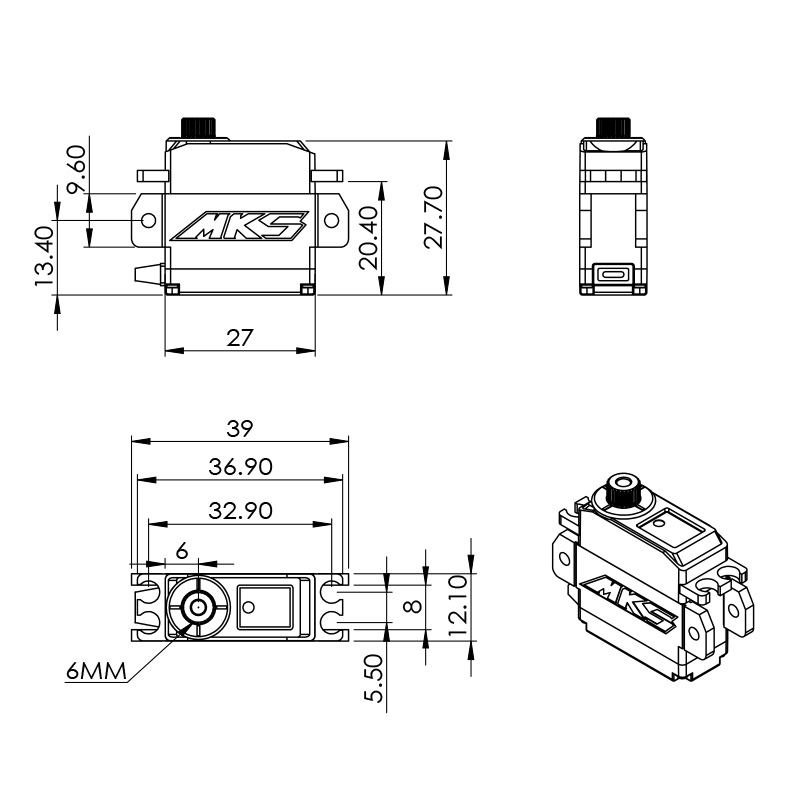 SERVO SPECIFICATION
Torque (kg-cm)
3.75 (3.7V) / 6.1 (6.0V) / 7.5 (7.4V) / 8.3 (8.2V)
Torque (oz-in)
52.08 (3.7V) / 84.71 (6.0V) / 104.16 (7.4V) / 115.27 (8.2V)
Speed
0.157 s (3.7V) / 0.097 s (6.0V) / 0.079 s (7.4V) / 0.071 s (8.2V)
Working Voltage
3.7V ~ 8.4V DC Volts
Working Frequency
1520μs / 333Hz
Dead Band
0.001 ms (Default)
Bearing
2* Ball Bearing
Gear
Metal Alloy Gear
Motor
Coreless Motor