DS65K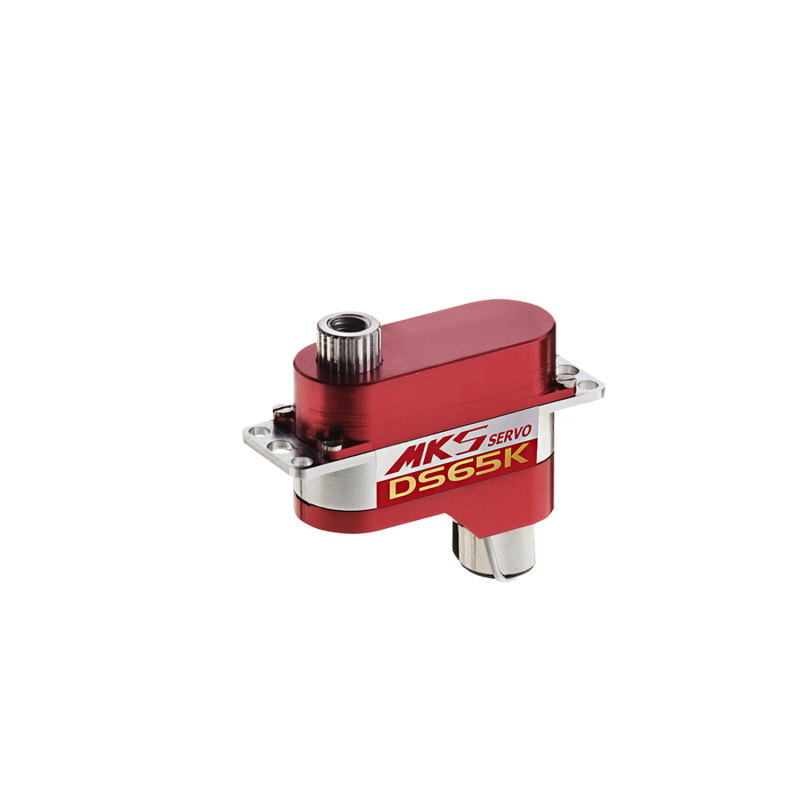 Excellent DLG wing servo
- Ideal for F3K and all small models that require excellent precision, massive holding torque, and adequate speed.
- The best 8.5mm thick servo ever produced.
- Beautiful CNC aluminium alloy case adds rigidity and crash resistance to the servo.
- The gears are pre-loaded to remove all slop or backlash from the geartrain, allowing a level of precision unequalled by other manufacturers.




Torque (4.8V): 1.85 kg-cm / 25.7 oz-in

Torque (6.0V): 2.20 kg-cm / 30.6 oz-in

Speed: 0.203 s (4.8V) / 0.154 s (6.0V)

Weight: 6.5 g (0.22 oz)
Dimension:22 x 8.5 x 15 mm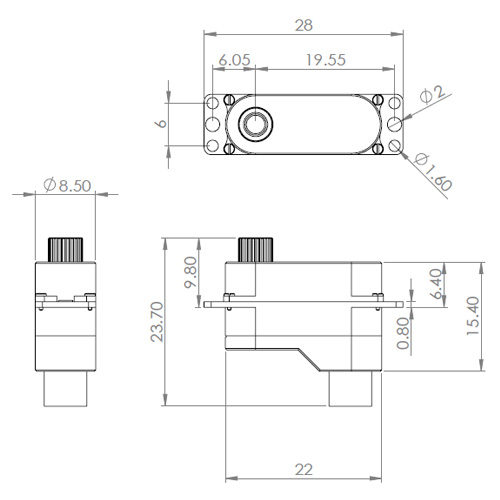 NOTE:
1. Since the structure of DS65K is very high-precision.
This servo is not suggested to turn the output by hand directly.
2. Avoid to hit acutely the plane when landing it.
3. Avoid to pull the wire strongly.
Above behaviours maybe cause broken for interior parts.
SERVO SPECIFICATION
Torque (kg-cm)
1.85 (4.8V) / 2.20 (6.0V)
Torque (oz-in)
25.7 (4.8V) / 30.6 (6.0V)
Speed
0.203 s (4.8V) / 0.154 s (6.0V)
Stall Current (at locked load)
0.2A (4.8V) / 0.3A (6.0V)
Working Voltage
3.5V ~ 6.0V DC Volts
Working Frequency
1520μs / 333Hz
Dead Band
0.001 ms (Default)
Bearing
2* Ball Bearing
Gear
Metal Alloy Gear
Motor
Coreless Motor
Team Pilot -

Pierre Meunier

F3K review vibe 2 DLG
| | |
| --- | --- |
| MKS DS65K - Replace gear set & Maintain Guidance | MKS Glider Team |